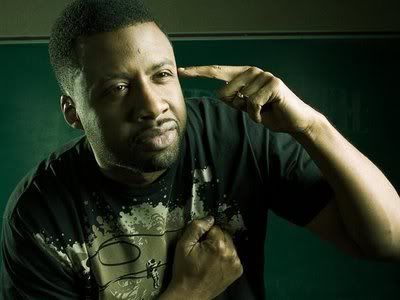 Although the Austin City Limits music festival has never been known for its hip hop, this year with N.E.R.D., Del Tha Funky Homosapien, and Gnarls Barkley among the 2008 lineup, they seem to be making a commendable effort at expanding into this Austin-illusive genre. Despite this, the hip-hop pickings at ACL are slim, so if throwing down $170 for three artists seems completely unreasonable to you, there is a fourth that may change your mind.
Bavu Blakes put himself on the map in 2006 when he received the Austin Music Award for "best hip-hop act" and since then has redefined the Austin scene. Even with the position of ME Television Urban Music Director, he continues to create ever original, ever changing music. His beats pay homage to artists from Bob Marley to Jimi Hendrix to Stevie Wonder, as well as more recent artists; not through direct sampling, but through an innovative transcendence of genre classification. With rhymes as rhythmic as those of Ice Cube, and as poetic as Kanye West's, Blakes is notable as both a producer and a lyricist.
Blakes is one of the top few artists who are really making hip-hop an attraction in Austin. Accordingly, he receives praise from media outlets big and small, and has also shared the stage with influential artists like Snoop Dogg, UGK, Jurassic 5, the Roots, and many more. I highly recommend that you check out his music, and add him to your ACL schedule. With the momentum he is gaining locally, people better watch out.
A few other upcoming Austin hip hop shows:

http://do512.com/event/2008/07/21/dizzee-rascal
http://do512.com/event/2008/07/25/aesop-rock-tba-outside
http://do512.com/event/2008/08/02/311-snoop-dogg-w-fiction-plane
Aug 24, Nas w/Talib Kweli at Emo's